This is no ordinary life insurance and benefits advisory firm. 
Most insurance professionals specialize in just one type of insurance. That means it could take three different experts to get all the insurance you need. Because we're powered by a CLU, a Chartered Life Underwriter, we do it all. 
You see, our CLU professional designation might mean that we have broader knowledge about financial planning and insurance than most brokers, but what we believe has been so beneficial is the deep understanding we have of what people actually need – whether you are just starting out in your career, in your peak earning years, or in retirement. we really see the big picture! 
We use a unique approach called the bpe Integration Process to create a plan based on your values, your personality and your vision. The result: insurance and benefits that work for your business, your employees, your family and your life. 
Even if you only need one or two of the three types of insurance, we can help you save time, save money and avoid the kinds of problems that give other people headaches (or worse!) down the line. 
Wondering what it means to have a CLU working for you? Learn why the Chartered Life Underwriter is the highest level of accreditation in the life insurance profession. 
Or, go ahead and give us a call at (905) 477-8029!
What's a CLU?  
The Chartered Life Underwriter (CLU) is widely recognized as the highest level of accreditation in the life insurance profession. CLUs are professional financial advisors equipped to provide insurance and benefits solutions for businesses, employees, families, and individuals.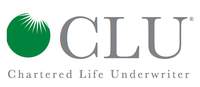 A CLU is experienced, educated, and qualified to provide expert advice on a broad range of financial planning and insurance topics. He or she adheres to a Code of Professional Conduct, and is obliged to observe Practice Standards – specific actions that advisors must take when dealing with their clients and colleagues.  
Cindy Bowden Insurance & Benefits is powered by a CLU. To find out if we're the right insurance specialist for you, try our free self-assessment!  
To learn more about CLU's and CH.F.C's, visit The Institute for Advanced Financial Education.
"

Being a Chartered Life Underwriter means that I integrate your business, personal and employee needs in ways that ordinary brokers or agents cannot. "
— Cindy Bowden, CLU, CH.F.C.
About Cindy Bowden 
I obtained my CLU (Chartered Life Underwriter) Designation in 1984 and my CH.F.C. (Chartered Financial Consultant) designation in 2002. As part of my commitment to on-going learning and community involvement, I maintain memberships in several upstanding organizations.  
My volunteer experience includes being a director, board chair or committee chair for the boards of Advocis (The Financial Advisors Association of Canada), The Institute for Advanced Financial Education, Rekai Centres for Long Term Care, St. Michael's Hospital Foundation, Trinity College at the University of Toronto, and my children's former elementary school. In 2011 I received the Arbor Award from the University of Toronto for my volunteer activities. In 2014 I was recognized as one of the Top 50 Women of Influence in Canada's Life Insurance industry.  
I am a member of the the following professional organizations:  
Advocis (The Financial Advisors Association of Canada) (since 1979)  
The Million Dollar Round Table (since 1981)  
CALU (Conference for Advanced Life Underwriting of Canada) (since its inception in 1991)  
The Institute for Advanced Financial Education (formerly CLU Institute of Canada) (since 1984)  
The Estate Planning Council of Toronto  
Think we might be a good fit for each other? Try our free self-assessment to find out!  
Or, go ahead and give me a call!