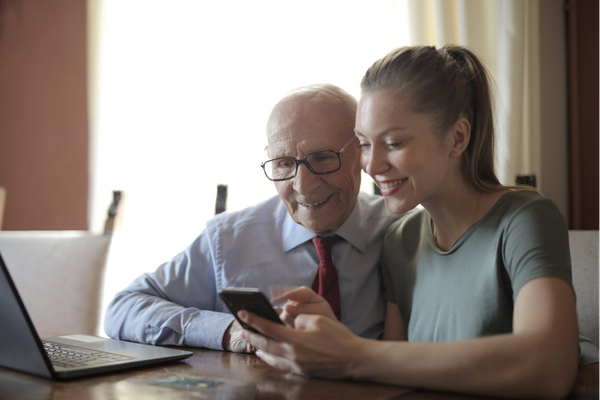 A few months ago, a client asked me to chat with their 20-something nephew about financial planning. He understood that he did not truly understand the complex financial situation that young people face today. In some ways, it's no different than it would have been 30 years ago, but in other important ways it's very different. I have two children around that age, so I know! 
My client knew that my experience as a CLU -- Chartered Life Underwriter -- with expertise in tax planning, investment strategy, insurance and group benefits would provide the right holistic overview that was needed. And just as importantly, my decades of experience through 7 economic downturns gave me the right kind of perspective to create a strong financial foundation for long-term. 
I have worked with young people at the start of their professional career many times and each time it has been as rewarding for me as for them. 
I was immediately impressed with this young professional. He had already managed to squirrel away some savings and was serious about balancing short-term impulses with long-term goals. 
We reviewed his current group benefits plans. The fine print would make most people's eyes glaze over, but I was able to pick out the advantages and the shortcomings pretty quickly. He was eager to learn about when and how to take advantage of tax-free assets like TFSA's and RRSP's. And, I was able to get him into a life and disability insurance plan at super low premiums while still enabling him to get additional coverage later on without medical evidence. (One of his friends had hurt his back on the ski hill, so he totally understood the value of that!) 
We then had a conversation about marriage, family, buying a home, and possibly starting his own business – things he admitted he would never be able to talk about as openly with his own parents. 
That's when I thanked him for trusting me to work with him. I thanked him because it made me feel good to know that my experience, expertise, and perspective was so helpful. 
And afterward, my long-standing client thanked me too, because they felt they had also made a positive difference in this young person's life by introducing us. 
Do you know a young person who's 'ready'? Because, you know, I'm here to help. 
Sincerely, 
Cindy Bowden, CLU, CH.F.C.