"Mann Tracht, Un Gott Lacht" is an old Yiddish proverb that means, "Man Plans, and God Laughs."  The paradox of planning has never been more stark than in the past year. With unexpected lockdowns, travel cancellations, and all this other craziness from a year with COVID, you might be tempted to throw up your hands in defeat. 
That's certainly what was going through my mind when I put in my annual order for Pocket Planners to send to you. But there's still a good reason to plan… and it can be summed up in one word: 'HOPE'.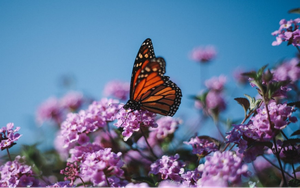 Now, if you thought I was going to talk about returns, insurance, and safety nets, well, let me say that all of that would be true, but nothing is more important than staying hopeful. 
Planning lets us imagine a future for ourselves and hope for the best, while safeguarding against the worst. 
Without hope, there is no need to plan. Without planning, there is no hope. 
We will get through this, and I want to help you take advantage of as much as you can, as soon as we can. 
My wish for you this holiday season is for you to stay hopeful for an amazing year in 2021. Yes, you can open up your pocket planner right now, turn to a date, and write the first thing that brings a smile to your face… 
Happy Holidays to you and your family, from me and mine. 
Sincerely, 
Cindy Bowden, CLU, CH.F.C. 
P.S. If you're having trouble thinking of something to put in your pocket planner, or if you want to share what you wrote with me, feel free to give me a call at (905) 477-8029 x239. That's what I'm here for!